Here the link to the liveblog from Deizisau where I will report from the Women's Bundesliga from Deizisau starting today at 2pm. The blog will be in English today especially for the Schwäbisch Hall players who are not in Deizisau and the players' friends and relatives. For all German viewers: a good opportunity to improve your English and/or use translating tools. To get the updates, please refresh the page regularly.
19:00
It is over, Karina won as her opponent overlooked a deadly mating threat when trying to win. So it is 4-2 as well, and tomorrow there will be another big fight against Bad Königshofen.
18:45
Olga Girya won her ending, so Bad Königshofen won 4-2. Karina is still fighting, the second and final time trouble is approaching.
18:30
Bad Königshofen is winning as board 1 ended with a draw and Girya is 2 pawns up against Levushkina, so only Girya can win there, although this looks difficult right now. Nino lost after a hard fight, so Anastasia Bodnaruk's score against Schwäbisch Hall is now 3-0.
18:10
Ekaterina made a draw which had been expected for some time, it is now 3-2. So only Karina is left in a still complicated position. In the other match, Girya has a better ending against Levushkina, and board 1 is completely unclear, but in any case Naiditsch is 2 pawns up.
17:50
Bad Könishofen leads 2-1, Xhao Zue won against Zoya Schleining. In total it looks as if Bad Königshofen will win the match narrowly. Savina and Klek made a draw, so here it is 2.5-1.5.
17:45
Iva made a draw, so it is 2.5-0.5. But Nino's position will be most probably lost in the long term. Karina's position is unclear, and Ekaterina is still playing her ending with no progress for either side. Board 6 will probably decide the match.
17:30
Brief update within time trouble: Iva is pawn up with bishops with opposite colours. Nino is an exchange for a pawn down with not really safe kings on both sides. Karina's and Ekaterina's position look approximately equal. Deizisau-Bad Königshofen is 1-1, Maria Schöne won against Natalie Straub.
17:05
First decisions: Sophie wins against Melanie Lubbe, so it is 2-0. And Deizisau leads against Bad Königshofen: Mara Jelica wins against Jana Schneider. Briefly the other positions: Nino extremely complicated as well as Iva, Ekaterina in a knight vs. bishop ending with better pwan structure, looks like a draw, but you never know. Karina: the usual time trouble.
16:15
Some brief update. All positions are pretty complicated. Nino has to defend her position, Ekaterina's position is still complicated although the queens have come off. Iva is a pawn up, but let's hope that her queen will not be trapped. Her opponent will probably get the pawn back soon. Sophie's position looks very good with many tactical possibilities. Karina has her usual time consumption (means: much), the position looks somehow equal.
15:10
Not much has happend yet at the remaining 5 boards of Schwäbisch Hall – Rodewisch. The other match is more interesting: Xue Zhao gave an exchange already in move 5 against Schleining, looking at the time consumption up to now a preparation. Let's see what happens. Gunina has pressure against Naiditsch, but the position is already relatively "simple". At Levushkina-Girya there were lots of exchanges already.
14:40
Board 2 did indeed not come, so Schwäbisch Hall is 1-0 up and Alina already back in the hotel concentrating on tomorrow's fight against Xue Zhao. Rodewisch had big problems to get enough players together. But watch out: just 2 years ago Rodewisch had also only 5 players (Anna Rudolf had missed her flight) and reached a 3-3 against Schwäbisch Hall and beat Friedberg the next day.
14:15
The games have begun. Rodewisch's board 2 is still missing, we will know in the next 15 minutes whether Julia Stockova will come.
Here some first pictures:
Iva Videnova playing for the first time for Schwäbisch Hall since 1 year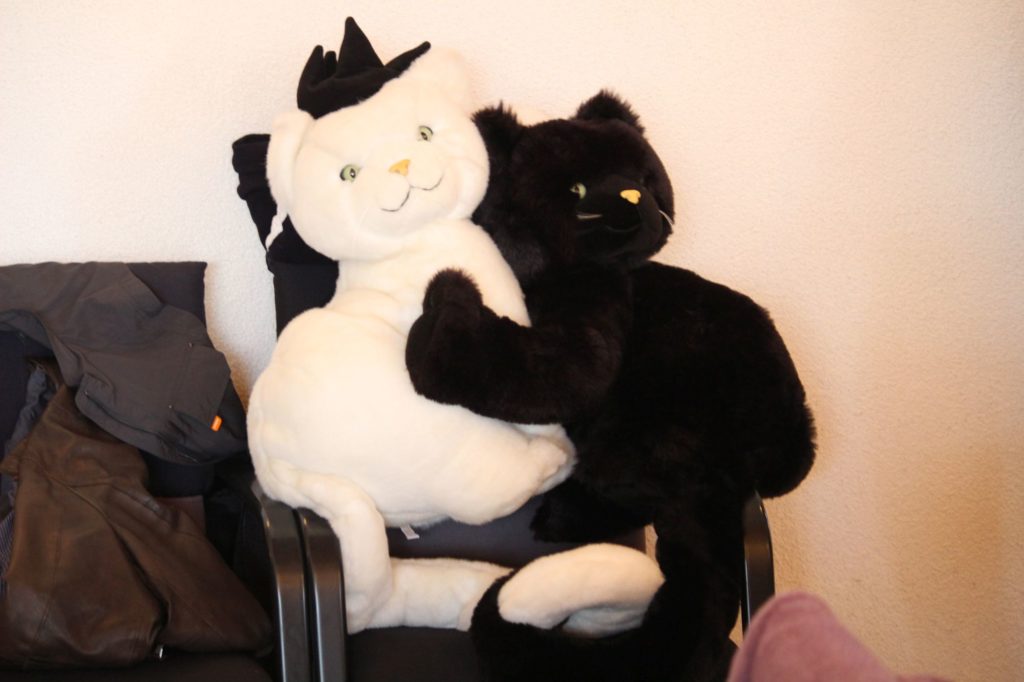 Rodewischer Schachmiezen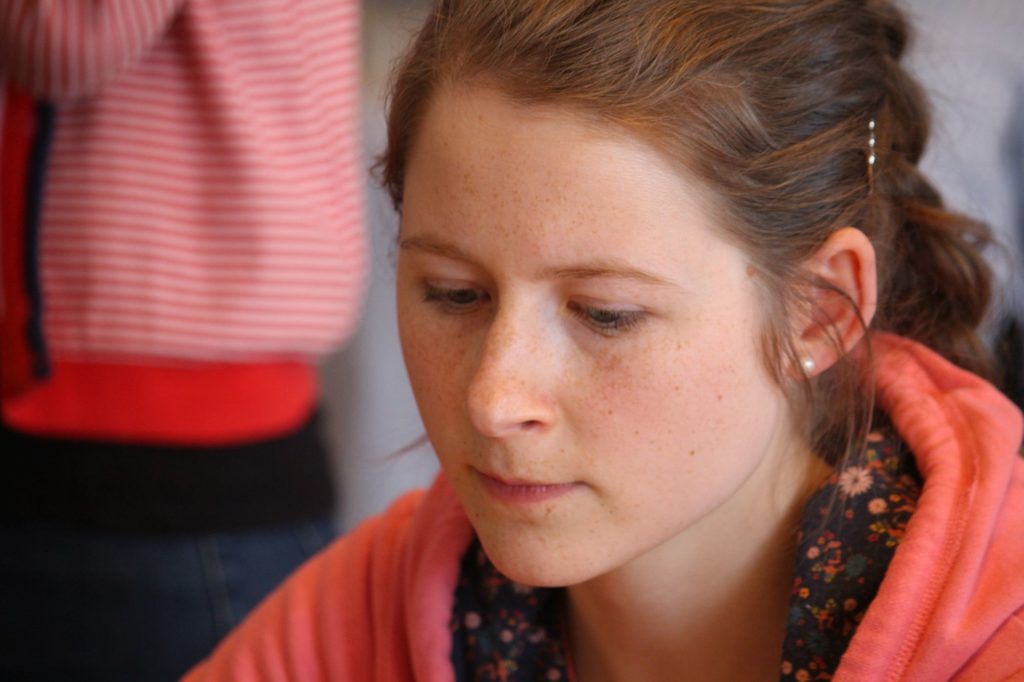 Melanie Lubbe: board 4 for Rodewitsch playing against…
Sophie Milliet
Board 1: Bodnaruk-Batsiashvili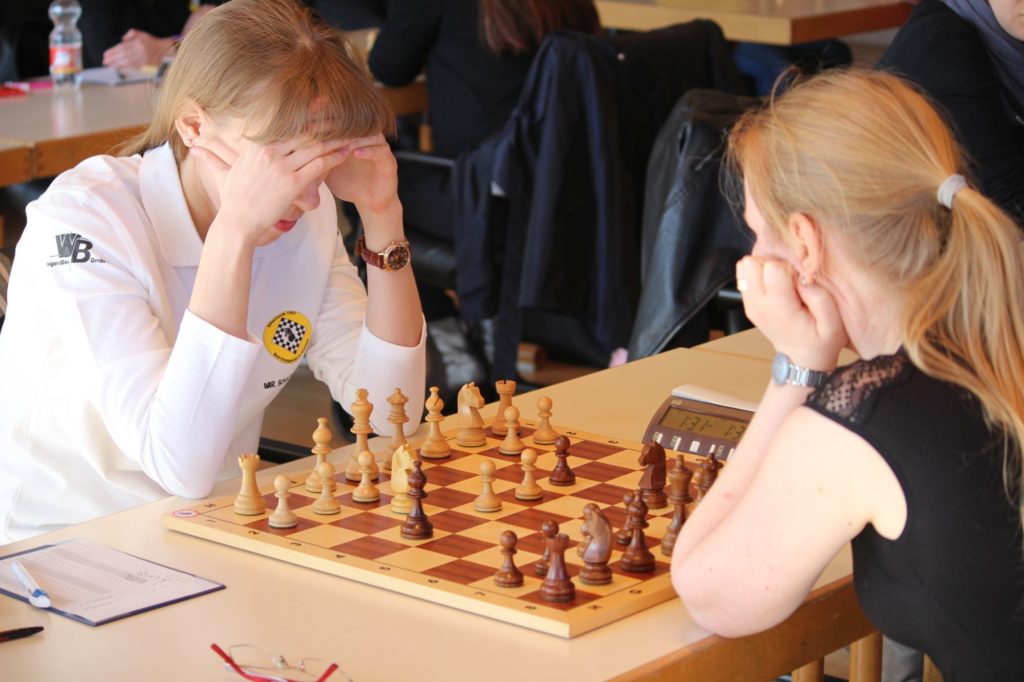 A glance to the other match: Girya – Levushkina
13:55
Here the pairings of today:
Schwäbisch Hall-Rodewisch
1 Nino Batsiashvili – Anastsia Bodnaruk 0:1
2 Alina Kashlinskaya – Zuzana Stockova +:-
3 Ekaterina Atalik – Julia Kochetkova 0.5:0.5
4 Sophie Milliet – Melanie Lubbe 1:0
5 Iva Videnova – Martina Korenova 0.5:0.5
6 Karina Ambartsumova – Magdalena Miturova 1:0
Deizisau-Bad Königshofen
1 Yuliya Naiditsch – Valentina Gunina 0.5:0.5
2 Zoya Schleining – Xue Zhao 0:1
3 Elena Levushkina – Olga Girya 0:1
4 Hanna Marie Klek – Anastasia Savina 0.5:0.5
5 Natalie Straub – Maria Schöne 0:1
6 Mara Jelica – Jana Schneider 1:0